In collaboration with Hedvig Schroeder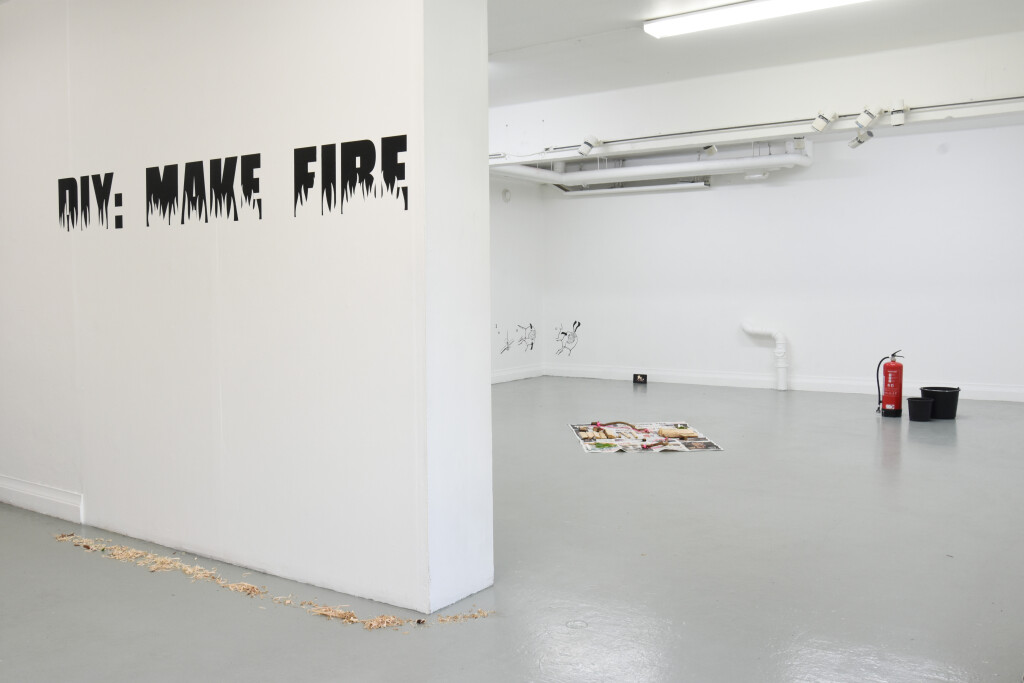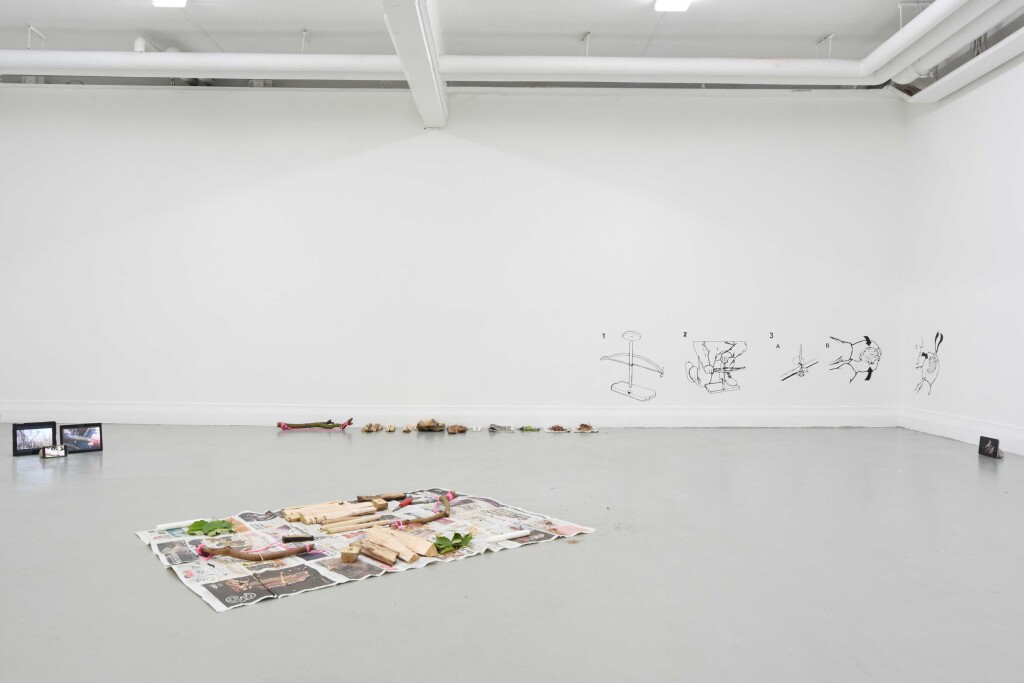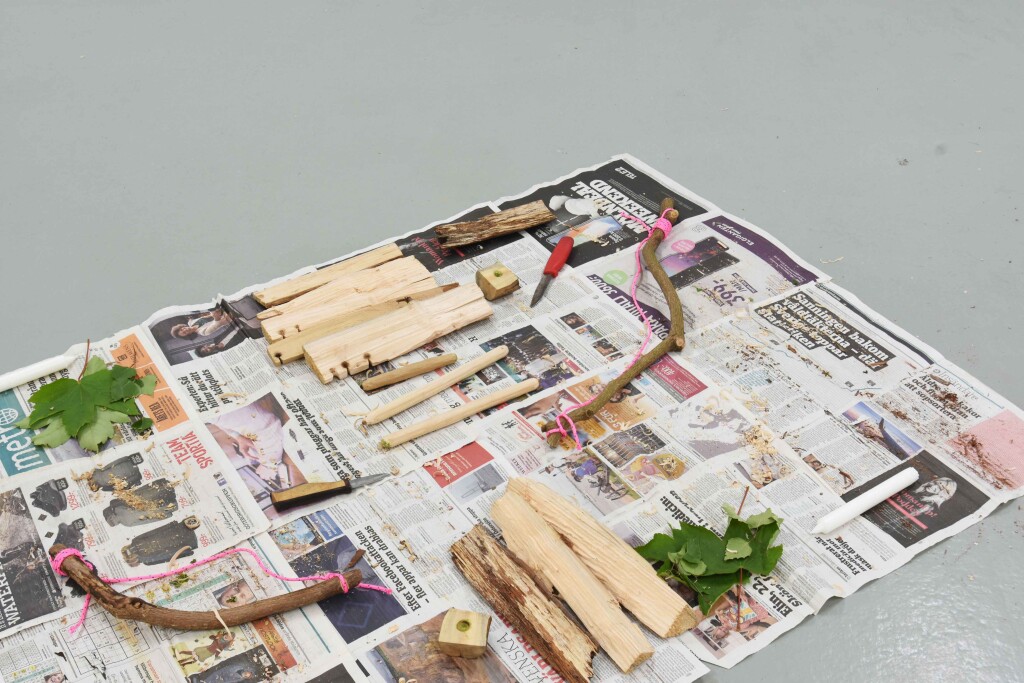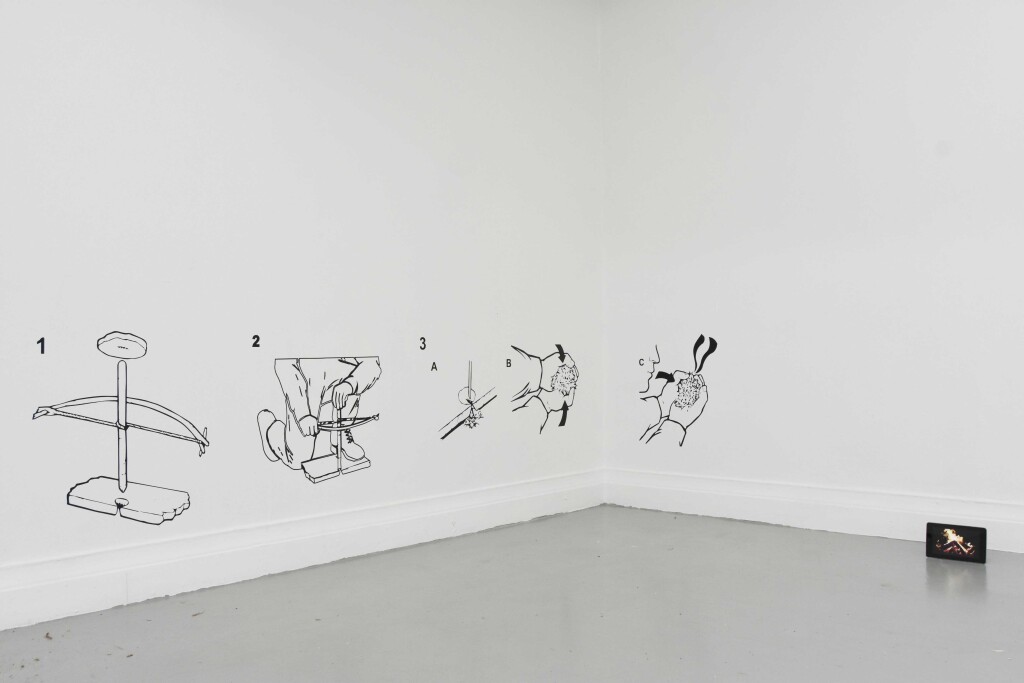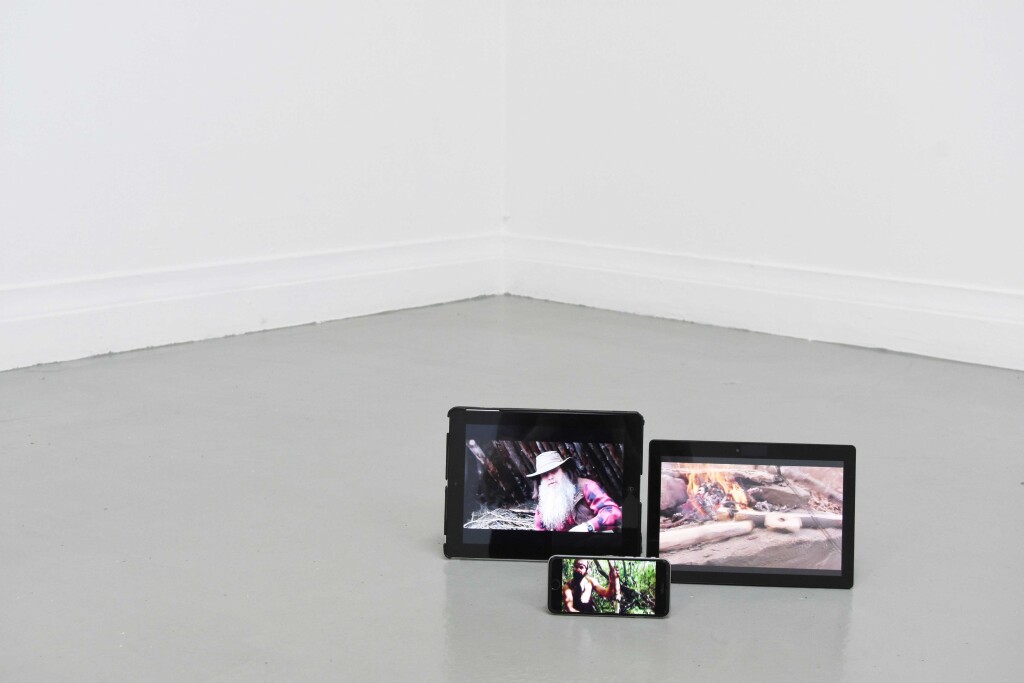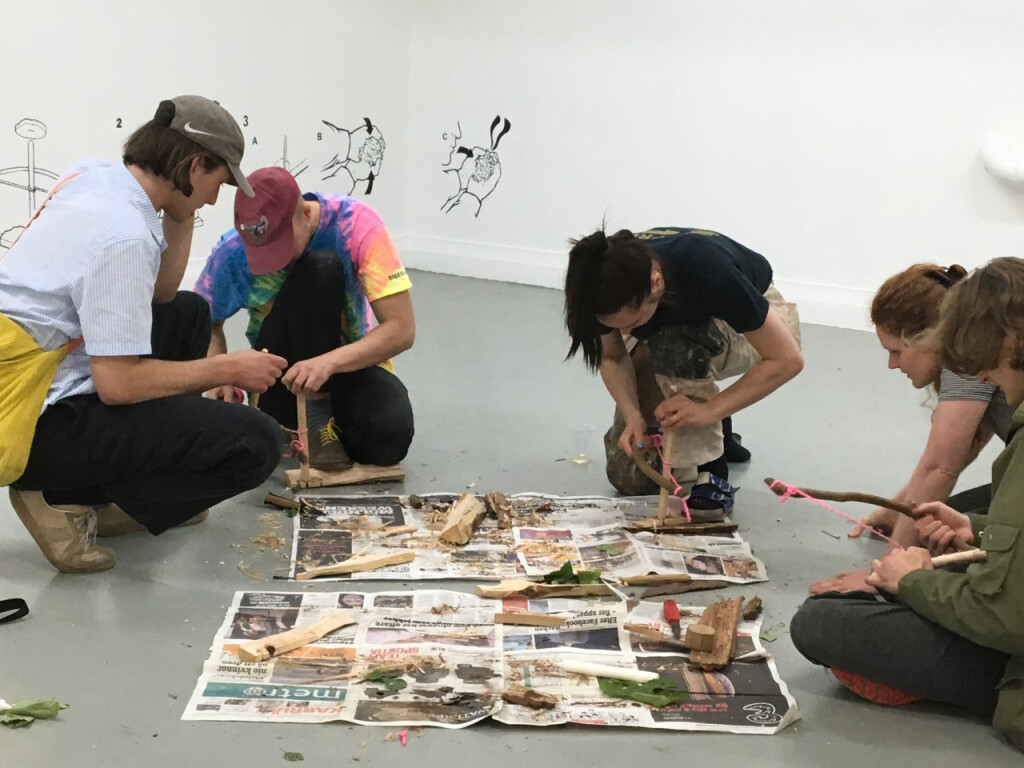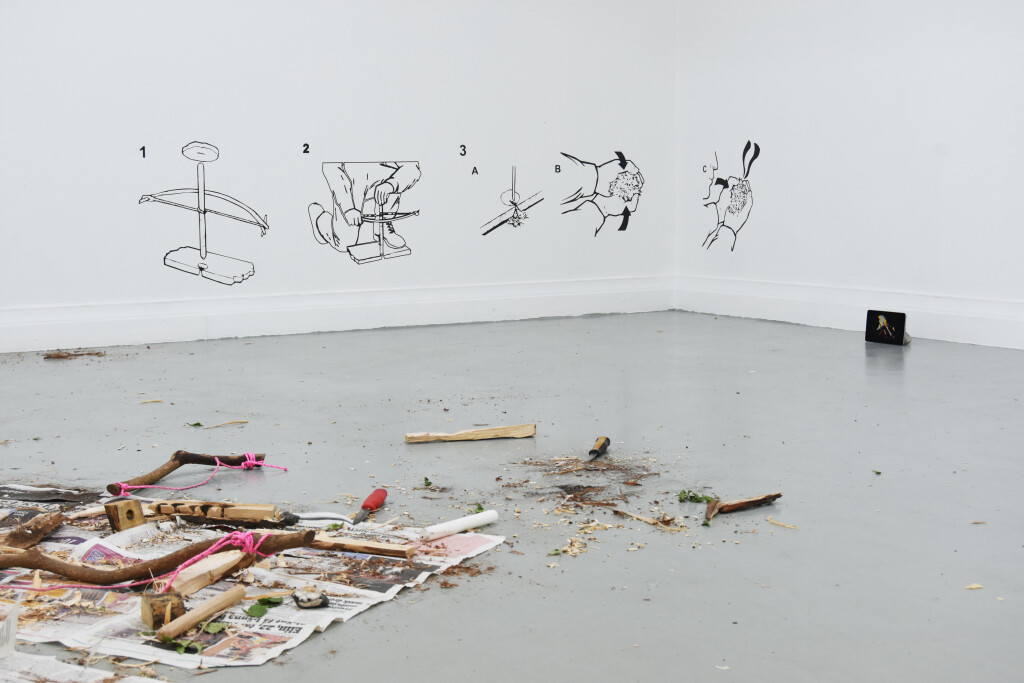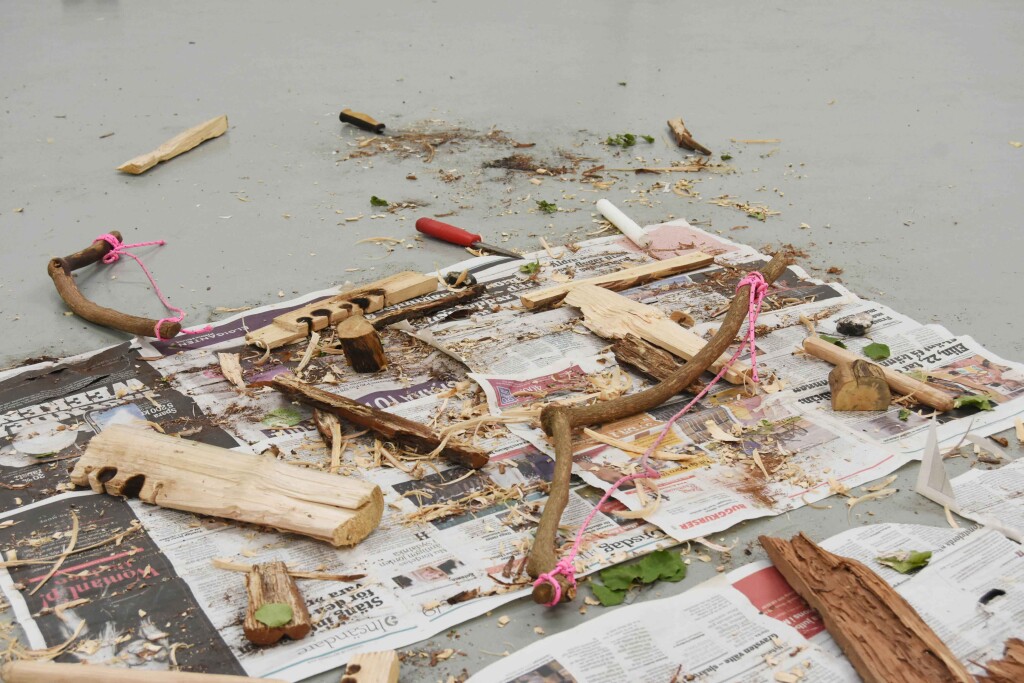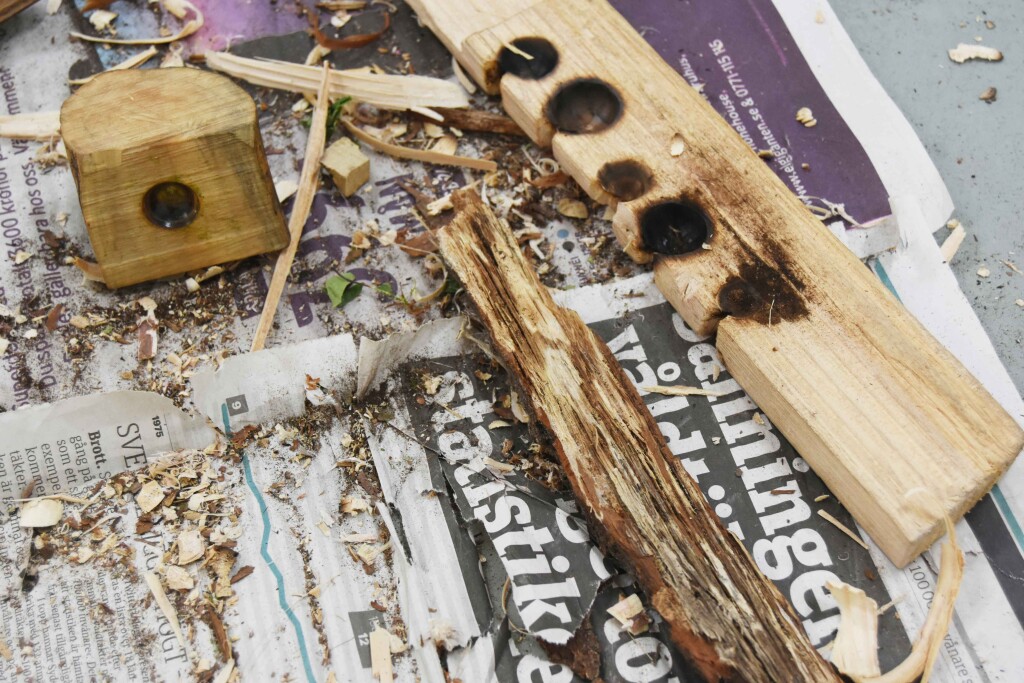 Performative exhibition/workshop on making fire with sticks. Consisted of step by step instruction drawings in vinyl on the wall. A video and sound collage made from various youtube bushcraft tutorials shown on 4 mobile devices. All materials for making fire was available.The visitors were invited to try making fire.
Over the exhibition period only one visitor managed to make fire.
2019